[
NEWS
:
Road to Pre-Season: Assassin Update
]
The PBE has been updated! Tonight's update includes new splash art for
Count
and
Marquis Vladimir
, several tentative balance changes, and more!
Continue reading for more information!
(
Warning
: PBE Content is tentative and subject to change - what you see below may not reflect what eventually gets pushed to live servers at the end of the cycle! Manage your expectations accordingly.)
Table of Contents
Splash Art Updates
Today's update includes splash art updates for both Count and Marquis Vladimir!


Count Vladimir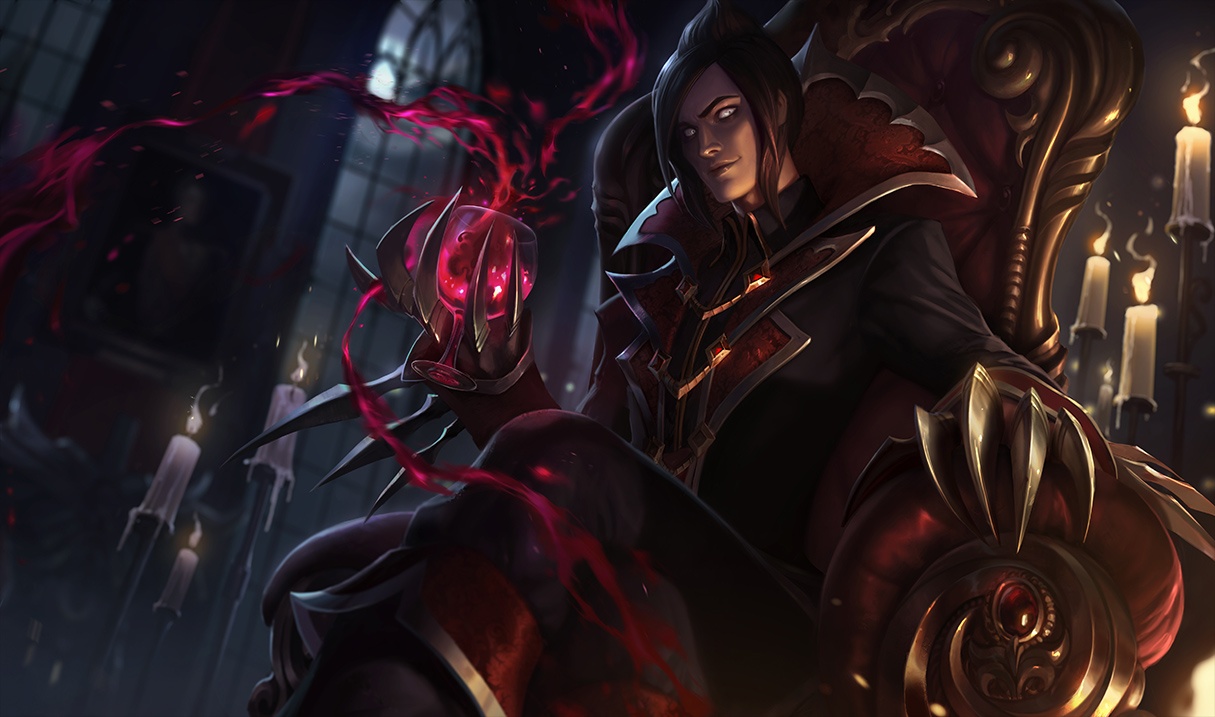 Marquis Vladimir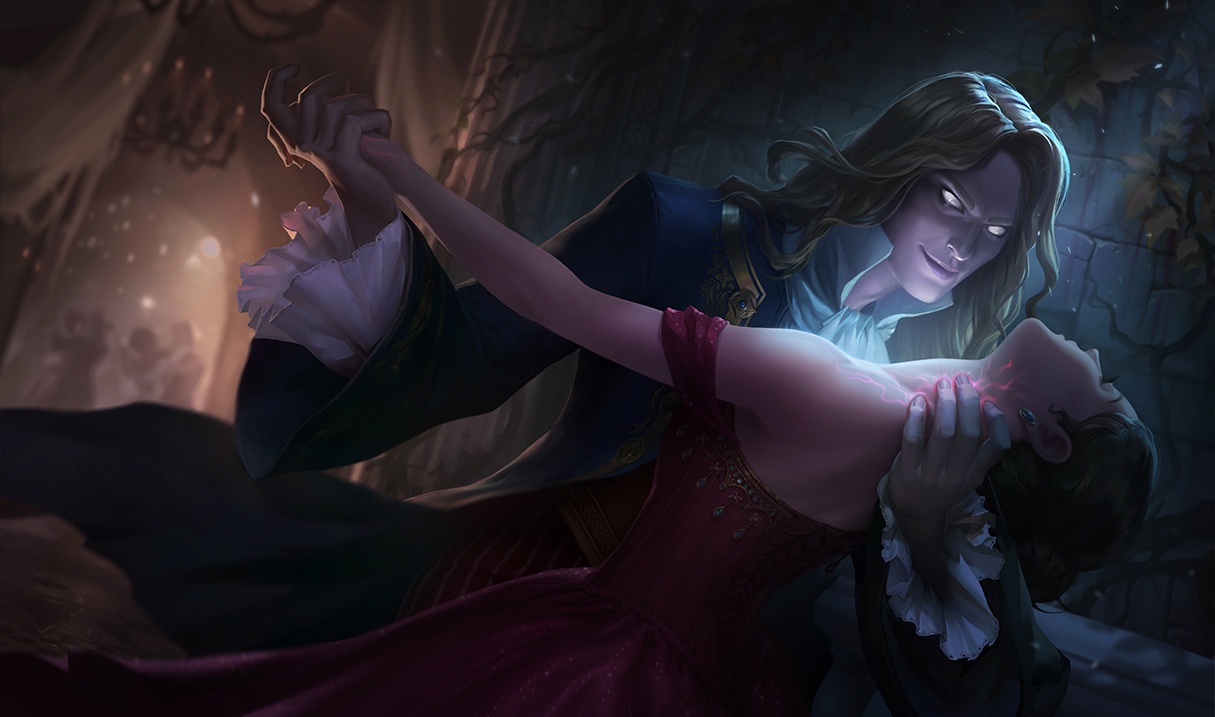 Balance Changes
*
Remember
*: The PBE is a testing grounds for new, tentative, and sometimes radical or experimental changes. Be aware that what you see below may be lacking context or other changes that didn't make it in or were implemented in an earlier patch this cycle! These are
not
official notes.
Kog'Maw
[
NOTE
: The
10/7
air client only R changes are in today's update! Remember that
Kog'Maw
has a larger set of R changes
currently testing on the PBE
- below is relative to those not to live!]
Living Artillery (R) :

Subsequent shot duration increased to 8 from 6
Health threshold for damage change increased to 40% health from 35%
Base Damage changed

Base damage to 100/140/180 (65% bonus AD)(25% AP) from 90/130/170.

Up to [1.5x base] based on missing health - 150/210/270 (97.5% bonus AD)(+37.5% AP)
[2 x base] if enemies below 40% - 200/280/360 (130% bonus AD)(+50% AP)
Nidalee
[
NOTE
:
The
10/7
Primal Surge (E) air client only changes and more are included in today's update.]
Takedown (Cougar Q):

Cooldown lowered to 6 from 7 [live value currently = 5]

Pounce (Cougar W):

Cooldown changed to 6 at all ranks from 7/6.5/6/5.5/5 (live value = 5)

Enhanced pounce cooldown reverted to 3/2.5/2/1.5 from 3.5/3/2.5/2
Primal Surge (Human E):

Base heal value changed & heal value now scales on targets missing health.

Heal is now [

25/45/65/85/105 (+25% AP) to 50/90/130/170/210 (+50% AP) based on missing health

] from [

45/85/125/165/205 (+50% AP)

]

Swipe (Cougar E) cooldown increased to 6 from 5
Yorick
Shepard of Souls (Passive) [REVERTED - large minions and large monsters always dropping a graves has been removed from tooltip.]
Dark Procession (W) range increase of 50

reverted

.
Check out
[THIS PAGE]
for a
comprehensive list of the new content & changes currently on the PBE as a part of this cycle or
catch up with the individual update links below !