We're back with another weekly recap of the latest eSports news!
Continue reading for more information, including the results of the EU Expansion tournament, info on the 2015 challenger season,the results of IEM Cologne, and more!
Europe's Expansion Tourney concluded this weekend, with Giants Gaming and H2k Gaming earning the last two 2015 Season LCS spots!
[Challenger]

Riot

officially announced their format for the upcoming 2015 Challenger Season. See the TL;DR below:

The Challenger Series (CS) will be changing to a new format that better mirrors the LCS with a six team league with eight weeks of competition (including three weeks of qualifiers).
The 3rd and 4th place teams from the Expansion Tournament will secure pre-qualified spots in the 2015 Spring Challenger Series.
CS Spring Qualifiers will begin on January 20 and Spring Split kicks off on February 4. The Ranked Teams ladder lock date for Spring Qualifiers will be January 12, 2015 at noon local time (CEST/PST) for EU and NA. The ladder will not reset before this date.
[IEM Cologne] IEM wrapped up this week! Here's the results of the winners:

1st Place - Gambit Gaming
2nd Place - CLG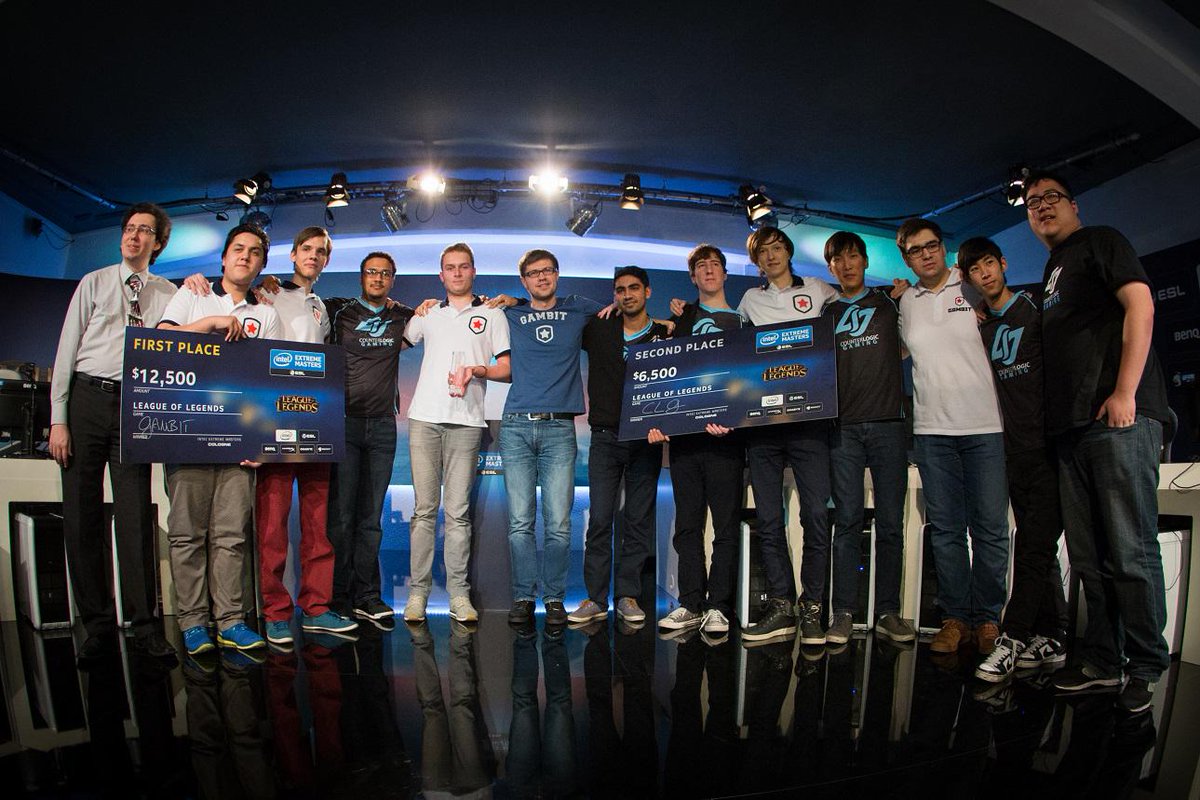 VoDs and information on the upcoming IEM tournaments can be found over on their website.
Off Season Team News
North America:
A new challenger team appeared, officially named Roar and coached by Froskurinn and Mirkie. They're currently boot camping in China and their roster is as follows:

Top - Lactea
Jungle - Inori
Mid - Xiasu
AD - Chaox
Support - Yuno
Europe:
The brand new team Origen officially announced their first four players. Among them are:

Mid Lane – Enrique "xPeke" Cedeno-Martinez
Jungle – Maurice "Amazing" Stuckenschneider
ADC – Jesper "Zvanillan" Svenningsen
Support – Alfonso "mithy" Aguirre
Top - TBD
Korea/China:
SK Telecom T1 announced that they had terminated their contract with Impact. Also suggested is that he has "an overseas plan" most likely meaning he will be moving to China.
Invictus Gaming announced a slew of new changes to their roster for the upcoming season:

Kakao will be joining the team in the Jungle.
RooKie will be joining the team in the mid lane.
MaFa and PoohManDu both join as coaches.